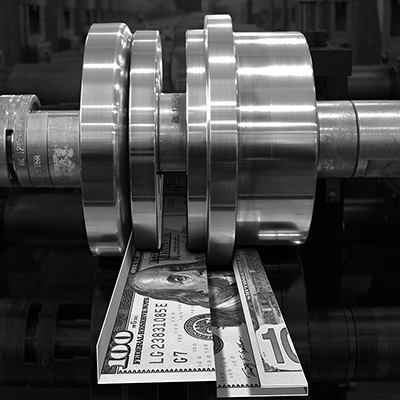 LOMBARD, IL – Roll-Kraft announced the addition of new equipment to the company's Lombard, Ill. location—Chicago Roll Company. Included are a Sodick Wire EDM, PMI Panther Bandsaw, Instapak Foam-in-Place Packaging System and two Telesis Pinstamp Marking Systems.
Sodick Wire EDM features a linear motor-driven wire EDM with new, user-friendly EDM technology to enhance productivity and precision. Linear motor axes drives, paired with glass scales on X, Y, U and V axes, ensure precision cutting and positioning accuracy and the X, Y, U and V linear motor drives have no backlash—and are backed by Sodick's 10-year positioning accuracy guarantee.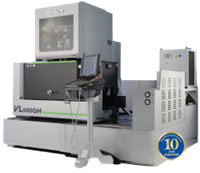 PMI Panther Bandsaw comes with NC controlled, fully automatic control with 16" round cutting capacity. Other features include an easy-to-use touchscreen control to make job setup easy and efficient, a hydraulic split front vise, inventor-controlled and infinitely variable saw blade speed, an automatic chip conveyor and more.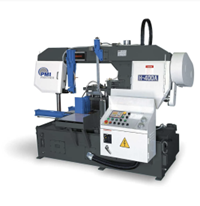 Instapak's Foam-in-Place Packaging System is handheld and used in lower-volume applications, primarily when pouring large quantities of foam for larger cushions is required. Ideal for entry-level customers with limited space or who are just starting out, the system can easily be upgraded to 55-gallon and 275-gallon container capability.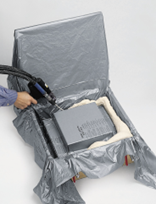 Telesis' Pinstamp offers efficiency and practicality, and is a versatile solution for cylindrical marking. This is Telesis' most versatile PINSTAMP marker, designed with durable components that can withstand the toughest manufacturing conditions. It serves a wide range of marking applications and seamlessly integrates into factory automation networks. PINSTAMP automatically generates serial numbers, time, date and shift codes and interfaces easily to PLCs and host computers.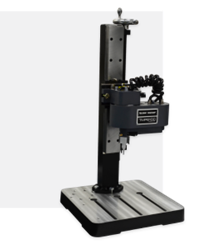 About Roll-Kraft
Roll-Kraft has its headquarters in Mentor, Ohio, and maintains other facilities in Lombard, Illinois (Chicago Roll Company) and Ontario, Canada (Roll-Kraft Ltd.). Calls to the company's main line, (888) 953-9400 or (440) 205-3100, are greeted by a live operator who can assist callers in quickly reaching a technician, engineer or sales staff who can provide immediate assistance. The company's fax number is (440) 205-3110.
Learn more about Roll-Kraft products and services by visiting www.roll-kraft.com. For easy and immediate contact with Roll-Kraft that transcends time zones and working hours, please use our easy-to-use contact form below.